Angels Nannies and Maternity
25 years experience in childcare

Covering Northamptonshire and the surrounding counties
Placing Nannies, mother's helps, housekeepers and maternity nurses
Call us on 01604 757544
Information for Nannies wishing to join us
Thank-you for taking the time to look at the website of Angels Nannies and Maternity. Our aim is to find you a childcare position that suits your requirements.
Please contact Helen by either email or telephone to arrange an informal interview. We try to interview at your convenience - as well as office hours, interviews can be held at weekends or during evenings by special arrangement.
When all of our checks are in place we will look through our job database to find any positions that may be suitable to you. Please note that we will only put you forward for any job that you express an interest in. We can then arrange an interview time that is mutually acceptable to both parties.
Current Vacancies
St Albans AL1
Mid Feb onwards
This is a role for a nanny who has lots of toddler/pre-school experience. The children are aged 2 and 3 years and Mum is expecting baby number 3 in April. The days are Tuesday, Wednesday and Thursday 8am to 5/6pm. Mum is going to keep herself out of the way so that nanny can get on with the older two, to take to clubs, playdates etc.
£13 gross an hour
Welwyn Garden City AL8
April 11th to mid August
This is a role to cover current nanny's maternity leave. The children are aged 3 and 6 years and the duties are to do school runs, arrange playdates and cook healthy meals for the children. Hours are Wednesday, Thursday and Friday 7 am to 7.30 pm.
£10.76 gross an hour
Mursley, nr Swanbourne/Stewkley MK17
ASAP
This role is for a nanny to look after children aged 9 months and 2 years old. The role is 3 flexible days, ideally one day will be Tuesday with hours 8.30-6.30. The family have one friendly labrador.
£12 gross an hour
Northwood, HA6
ASAP
This is a housekeeper role, with a small amount of childcare/babysitting. The role is around 80% housekeeping, but applicants must be child friendly when Mum pops out etc. The children are aged 3 and 4 years old. The family are looking for someone who can take care of their lovely home and work on their own initiative, doing laundry, cleaning and cooking mainly for the children. Hours are Monday to Friday 7.30am to 5.30pm.
£12 gross an hour
St Albans
End May
We have a role in St Albans to care for one baby who will be 9 months old when the role starts. The days are Monday to Thursday 8 am to 6pm. You must be experienced with this age group, pro-active in finding age appropriate things to do etc.
£10.50 gross an hour
Markyate, nr St Albans AL3
March
We have a lovely new live in role for a nanny to look after children aged 2 and 4 years. This role is sole charge and require someone who is a driver, a car can be provided. Hours are Monday to Friday 7.30am to 6.30pm with babysitting twice a week on average. The nanny will have her own double room on the top floor of a beautiful house only 30 mins from central London. The family are also happy to offer the use a flat in central London, should the nanny like to get away and have time in the city.
£400 net per week
St Albans AL1
ASAP
This family are searching for an experienced baby nanny, who can take care of their adorable baby, currently aged 6 months. The role is just half a day every 2 weeks, and ideally either a Monday, Tuesday or a Saturday, or flexible with any of these 3 days. The role will be sole charge with settling in days beforehand. A driver is not essential, but parking is available free of charge.
£12 gross per hour
St Albans AL3
ASAP
A lovely family in St Albans are searching for a nanny for 3 children aged 5,10 and 13 years. The middle child has Down's syndrome, and goes to a mainstream school. The role is to work on Tuesdays only (not flexible) and hours will be 7.30 am to 7.00 pm. Light household tasks during the day whilst the children are at school.
£12-13 gross an hour
Kidlington, Oxfordshire
Feb/March
NWOC welcome. We have a lovely new role for a flexible nanny, to look after children aged 4 and 6 years old. This role can be either 5 days a week, or 4 days a week with Tuesday being the day off if 4 days per week. The hours are flexible as the children are at school, but this can be more than wraparound care if nanny is happy to be busy in the house whilst the children are at school. Core hours are 8-10 am and then 3-6pm, but hours can be negotiated and increased for the right person.
£10 net an hour
Shenley, nr Radlett, Herts
ASAP
A family with one child aged 8, are looking for a part time nanny to work Monday to Friday. The ideal is to have a nanny who will work from 7.30am to 8.30am and then again from 2.30-6.30 (occasionally slightly later) The total number of hours during term time is around 30-33 per week. May consider a nanny with a child of a similar age.
£1300 gross per month
Ampthill, Beds
ASAP
This family are searching for a nanny who can look after children aged 1 and 2 years. Mum is unable to look after the children as she is waiting for an operation and will be laid up for at least 6-8 weeks. Hours are 7am to 7pm, with a little flexibility needed. This is a busy role due to the children's ages and that they are close in age. The family own 2 cats!
£11-12 gross an hour
Potters Bar EN6
ASAP
This role is 3 days per week, ideally Monday, Tuesday and Wednesday with houre being 8am to 6pm. The role is to care for one baby aged 1 year with new baby arriving in May. Mum works, but will take maternity leave, so a mixture of sole and shared care for this position. Mum is absolutely lovely and would love a nanny who can become a part of the family.
£12-13 gross an hour
Tattenhoe Park, Milton Keynes
ASAP
This is a nanny/babysitter role for an OFSTED registered nanny/babysitter. The role involves caring for children aged 5 and 12 years old and would be on Mondays and Wednesdays. Hours are 6pm to 9.30pm with the option of starting at 5pm to help with tea etc. Please note that the days are not negotiable and you do need to be Ofsted registered now to apply.
£10-12 and hour
Little Gaddesden HP4
Feb or March
This lovely family are looking for care for children aged 5 and 7 years. The hours are Monday to Friday from 3 pm to 6.30pm during term time, with holidays being 8.30-5.30 with average weekly hours 24 per week. Previous experience with these ages of children is preferable and someone who drives is essential. The family also have one cat!
£13 gross per hour
Towcester NN12
ASAP
This is an ASAP start to care for one child aged 9, with older brother around aged 16. Hours need to be a little flexible but will be 4 pm to 8 pm. Ideally 4 days a week, possibly going to 5 days per week in May. The family are very relaxed and would like someone who can take thier dog for a walk and put laundry away etc. This is a long term role, for a fun, kind nanny.
£10 net an hour
Astwood MK16 (near Olney)
Early Feb
We are searching on behalf of a lovely family in Astwood. They have children aged 2 and 3 years and are looking for a nanny/housekeeper to help them for 40 hours per week. They are a little flexible but ideally the days will be Monday/Wednesday and Friday 8am to 7pm and one or two afternoons, or occasionally Saturday mornings(optional) They may also consider the 3 full days only. Duties are a mixture of childcare and housekeeping. The family have a small friendly dog.
£10 net per hour
Daventry NN11
ASAP
This is a part time role that may suit a nanny with own child possibly. The family have children aged 3 and 7 years and they are looking for a nanny who will ideally work Monday to Friday from 8am to 9am and then 4pm to 6pm. There may be a little flexibility with hours. Driver essential. This is a sole charge role and ideally to start ASAP.
£12 gross an hour
Prestwood, Bucks HP16
ASAP
This is a position for Wednesdays only. The role is general housekeeping and also help with a girl of 14 who has special needs (Autism) She does go to school so you would only be asked to help when she is off school. This can be term time only or all year round. If all year round then you can choose which day you work during the holidays.
£12 gross an hour
Barnet
January
We have a family in Barnet who are looking for an after school nanny. The role can be either 3,4 or 5 days with hours being 3-7pm. The children are aged 5 and 10 years old. This family are well known to us and are delightful. Nanny duties only, cooking children's tea, helping with homework, playdates etc. Possibly additional hours in the holidays,
£12 net an hour
Please supply the following:
At least 2 written references that we can check verbally
Original childcare certificates
An up to date C.V.
Passport and driving licence - both parts
A passport photo of yourself
A current CRB check- we can help you obtain this if you don't have one
I.D. with your current address on e.g. utility bill. The driving licence will suffice if one is held
First Aid certificate - if you do not have one, please speak to Helen and she will put you in touch with the relevant organisation
National Insurance Number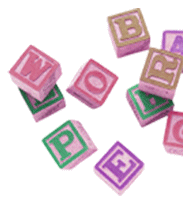 We also recommend to our childcarers that they obtain their own insurance. Please ask Helen for details or visit www.mortonmichel.com.
You can also find us listed on the MNT Training website