Angels Nannies and Maternity
25 years experience in childcare

Covering Northamptonshire and the surrounding counties
Placing Nannies, mother's helps, housekeepers and maternity nurses
Call us on 01604 757544
Welcome to ANGELS NANNIES AND MATERNITY. By visiting this website you have taken the first step towards finding your ideal childcare solution - one that will be suited to your individual needs.
ANGELS NANNIES AND MATERNITY is managed by a small team who care greatly about the work we do. We firmly believe that we can make that 'extra' difference by providing great staff, delivered with personal service and a professional attitude.
All of our nannies have experience in childcare, have references thoroughly checked and are subject to an enhanced C.R.B. clearance. We only recruit childcarers that we are 100% certain can deliver the highest standard of care to your children.
Nannies
Housekeepers
Emergency Childcare
Baby Sitters
Maternity Nurses
Night Nannies
Mother's Help
After-School Care
Ofsted-Registered Staff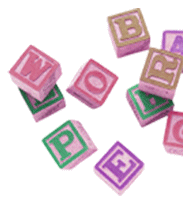 As we appreciate that every home situation is very different to another, so are the childcarers that we recruit. We strive to match the relevant expertise of our nannies to your individual position and requirements, and therefore to provide you with the most suitable candidate in order to establish a lasting and trusting relationship.
At the head of our team is Helen Lock, herself N.N.E.B. qualified with 25 years' experience in all aspects of nanny and childcare work and as she also is a mother, she therefore understands the needs of parents - and perhaps more importantly - children.


We accept payment by credit/debit card
Please call for details